Footnotes Dancers
Blair Bresson
- Artistic Director - Blair grew up in Chapel Hill and has been studying tap under the mentorship of Gene Medler since age 5. She danced with the North Carolina Youth Tap Ensemble for 9 years, traveling with the company to perform and take master classes. Blair took a short break from dancing while earning a degree from NC State University, before joining Footnotes in 2014. She works as a Graphic Designer and lives in Raleigh with her husband Joey and their oversized cat, Lenny.
Jennifer Barratt
has been a member of FTE since Spring 2016, but put her first pair of tap shoes on long before that. Learning her first shuffle step at the age of 4 at Dance Spectrums in Lawrenceville, NJ, Jen continued dancing through grade school and college. At Ithaca College, Jen became the Chair of Performance and Tap Choreographer of the Unbound Dance Company while completing her Bachelor and Master of Science in Occupational Therapy. She has since taken master classes with tap greats Michelle Dorrance, Sarah Reich, Elizabeth Burke, and Derick Grant. In 2015, Jen moved to NC to start her career in rehabilitation. She is now an OT at Duke University Hospital working primarily on the oncology and hematology units. When she's not at work or tap dancing, Jen enjoys making pottery, hosting theme parties, and spending time with friends. She is grateful to be part of the Footnotes Family.
Whitney Goodman
grew up with a love of dance. Under the mentorship of Gene Medler, she joined the North Carolina Youth Tap Ensemble, performed nationally and abroad for ten years, and was fortunate enough to take classes from master dancers including Diane Walker, Sam Weber, Ted Levy, and Michelle Dorrance. Whitney has worked as a sea turtle researcher, special education teacher, and now works as a physical therapist. She also teaches tap at Elon University where she can share her passion for rhythm tap with developing performers. Whitney joined Footnotes in 2007, directed the company from 2013-2017, and absolutely loves performing for local communities and with her fellow Footnotes dancers!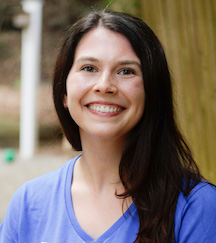 Margo Greenwald
grew up in Roanoke, VA and began her dance journey at the age of 3 at Divine Dance Center. After spending years as a competitive dancer, she went off to Elon University to earn her BS in Biochemistry while continuing to explore her love of dance in the classroom, where she had the honor of deepening her long-time love of tap dance under the teaching of Gene Medler. Margo now works as a floral designer in Durham and is thrilled to be a part of Footnotes so that she can continue to do the thing she loves most!
Kaitlyn Jessee
is from Longmont, Colorado where she started studying tap, ballet, jazz, and modern dance at a young age. In 2015, she moved to North Carolina and continued dancing at the University of North Carolina at Greensboro. Kaitlyn graduated from UNCG with degrees in Dance and Geographic Information Science and a minor in American Sign Language. She now works as a Geographic Technologist and lives in Cary, NC. She joined Footnotes in 2021 and is excited to be working with such a talented group of tappers and to explore her tap dancing passion once again.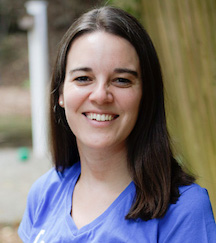 Whitney Lanier
is from Cary, NC and began studying tap, ballet and jazz at an early age. She continued her dancing at East Carolina University where she received her BFA in Dance Education. Whitney became the 2009 recipient of the East Carolina University Outstanding Senior Award in the area of Dance Education. She continues to share her passion for dance as a teacher at Premier School of Dance and joined Footnotes in September 2010.
Angelica Leigh
is from Farmington Hills, MI and began studying tap, ballet, jazz, and hip hop at a very early age. At 10 years old it became clear that tap was her favorite and she began training under the tutelage of tap legend Robert Reed. Since then she has trained and taken master classes from tap legends all over the world including Bruce Bradley, Isaac Morgan, Diane Walker, Brill Barrett, and Dormeshia Sumbry-Edwards to name a few. After high school, she took a few years off from tap to pursue a B.A. in Finance from Michigan State University and to work in corporate America. But she reconnected with her love of tap, and joined Footnotes Tap Ensemble, after moving to Chapel Hill, N.C. to complete her Ph.D. in Organizational Behavior at UNC-Chapel Hill. She graduated with her Ph.D. in May 2020, and is now a tenure-track professor of Management and Organizations at Duke University's Fuqua School of Business.
Crystal Murcia
aspired to be a dancer from a young age, dreaming of becoming a Rockette like her first tap instructor as a child in upstate New York. After an extended hiatus to pursue degrees in engineering and genetics, Crystal returned to tap primarily through community arts education programs. The diverse and dynamic instructors she had the privilege to learn from reinvigorated her life-long love of tap and instilled a strong belief in the power of arts education at any age and at any stage. Crystal relocated to North Carolina in 2015 and was delighted to find a new dance home with Footnotes in 2020.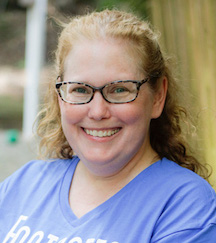 Erin O'Reilly
began her dance training in Canton, OH and has a minor in Dance from SUNY Fredonia where she studied tap, jazz, ballet and modern dance. She continued her ballet and jazz training at Indiana University where she received a minor in ballet along with her Ph.D. in Molecular Genetics. After moving to Durham, NC in 1998 Erin studied tap with Gene Medler and became a founding member of Footnotes in 2002. She lives in Durham with her spouse, 2 children, and 2 dogs. By day, Erin works as an independent medical writer.
Julia Pleasants
grew up in Amherst, VA, where she started taking dance lessons at age 6. She owes her deep love of tap to Terri Layne at TERRIfic Time Dance Studio, with whom she spent twelve years dancing competitively and embracing sequins, "happy hair," and (most importantly) smiles. After spearheading the effort to start a dance program at her university, she learned about the non-sequiny side of dance from the incomparable Jenefer Davies. Julia has a Master's degree in Cultural and Creative Industries, and after five years running year-round studios of American Dance Festival in Durham, she is currently working for the Department of Romance Studies at Duke University.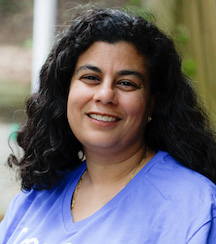 Mala Puri
started dancing at the age of 3 under the former Rockette, Dyan Ferrell. Growing up outside of Minneapolis she studied tap, ballet, jazz and various forms of traditional Indian dance. She always loved expressing herself through dance. She was able to continue her tap education at the Peabody Conservatory in Baltimore while a pre-med student at The Johns Hopkins University. She took a 20 year hiatus from dancing to pursue her medical training and have a family. She is a board certified Pediatric Endocrinologist now working in drug development, and lives in Chapel Hill with her wonderful husband and has 3 amazing kids. She wanted to share her love of dance with her kids, and in 2016 the whole family (minus her supportive hubby) signed up to learn rhythm tap under the amazing Gene Medler. Her eldest son is a member of the North Carolina Youth Tap Ensemble and encouraged her to audition for Footnotes. Mala joined Footnotes in 2020 (yes, an unusual one during a global pandemic).
Mac Woodburn
was born and raised in Southeastern Ohio where he was trained in tap and clog from ages 3 to 10. After realizing he retired too early, Mac put his tap shoes back on during college as a member of Brown University's tap dance company, What's On Tap?, in Providence, RI from 2014 to 2017. He has since taken master classes with Andrew Nemr, Sarah Reich, Aaron Tolson, Ian Berg, Ryan Casey, Michelle Dorrance, and Gene Medler. Mac is currently pursuing a PhD in Psychology and Neuroscience at UNC-Chapel Hill.
Founding Artistic Directors

Mimi Benjamin
- Footnotes Co-founder - graduated from Brandeis University in 1982 with a degree in Theater Arts. She began a career in Musical Theater in NYC with credits including
Up In Central Park
(Off-Broadway) and the National tour of
Fiddler on the Roof
. In 1987 she returned to school and received a MD degree in 1991. Mimi moved to Juneau, Alaska in 2010 to work for the Indian Health Service as a family physician. She continues to teach tap dance and performs with the Perserverance Theater in Douglas, Alaska. In 2012, Mimi performed with "
Chicks with Chairs
", who won "First Place Marching Group" in the 4th of July Juneau Parade and was featured briefly on an episode of Coastguard Alaska. None of it takes the place of dancing regularly with Footnotes Tap Ensemble, the most fantastic group of dancers in the world.
Robin Vail
- Footnotes Co-founder - received her training in jazz, tap and ballet in San Francisco and Los Angeles. She holds an undergraduate degree in Theatre Arts from UCLA and a minor in Music. In Los Angeles Robin studied with Jim Taylor and Jamie Pisano, and has studied with Gene Medler since 1995. Robin teaches tap, ballet and jazz at
The Ballet School of Chapel Hill
where she is a partner and the School's administrator. In 2009 her work was selected for the Choreographer's showcase as part of the NC Dance Alliance's Annual Event in Winston-Salem. She is the North Carolina Representative for the International Tap Association and is on the NCYTE board.